Paint Shop Pro – Carbon Fonts Tutorial
Create an image any size with a white background.
Downloads Font: Academic M54
Pattern: Carbon

Right click and save the pattern texture (Download Pattern and add to your patterns folder)
Pick the Text Tool.
Font Settings
Font Academic M54
Fill Hex Code: 808080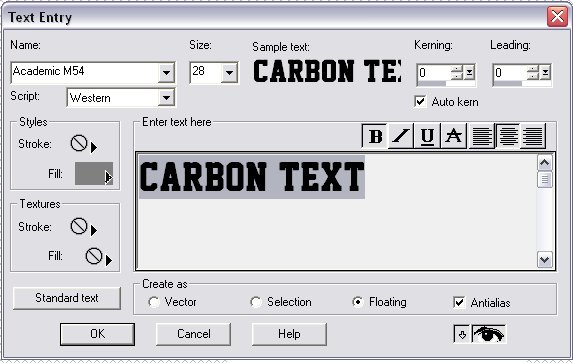 Save selection to Alpha Channel >Selections > Save to Alpha Channel
Next go to Selections > Modify > Contract – Decrease selection by 3
Flood Fill the floating text with the carbon pattern.
Next apply a drop shadow Effects > 3d Effects > Drop Shadow
First Drop Shadow Settings: Offset Vertical 1 Horizontal 2 Opacity 100 Blur 0 Color Black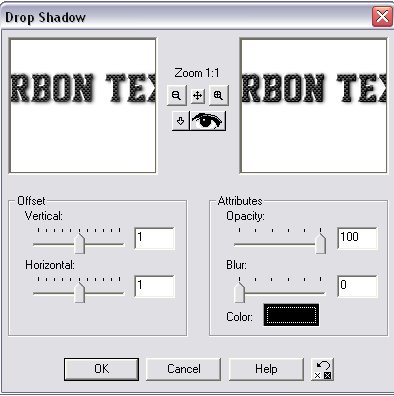 Second Drop Shadow: Offset Vertical -1 Horizontal -2 Opacity 100 Blur 0 Color White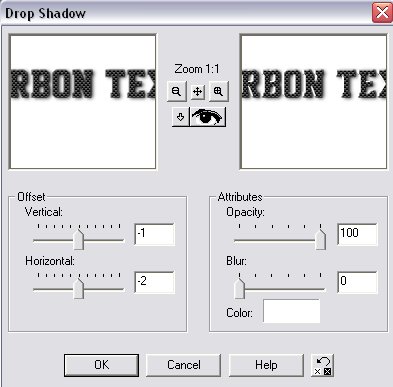 Selections > Load Selection From Alpha Channel
Reapply Drop Shadow Settings: Offset Vertical 1 Horizontal 2 Opacity 100 Blur 0 Color Black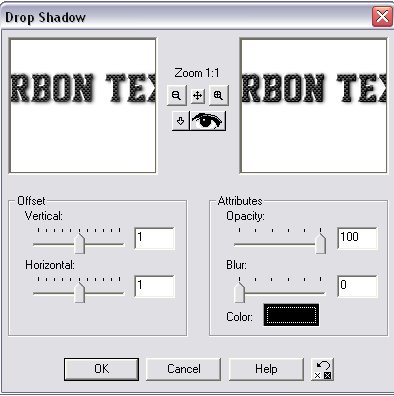 Finished Product