Archive for the 'Paint Shop Pro Tutorials' Category
Corel PSP x2 and Blade Pro Text Tutorial
Font Used – Kimberley
Blade Pro Preset Used Gold Glitter from Handspan Studio Glitter Pro Preset.
Click Any Image for Full Size
Step One Add Text Use Floating Keep Text Selected.
Go to Filters > Flaming Pear > Blade Pro
Once the blade pro menu opens select the button under the dice and go to your preset folder and press ok.

Paint Shop Pro – Carbon Fonts Tutorial
Create an image any size with a white background.
Downloads Font: Academic M54
Pattern: Carbon

Right click and save the pattern texture (Download Pattern and add to your patterns folder)
Pick the Text Tool.
Font Settings
Font Academic M54
Fill Hex Code: 808080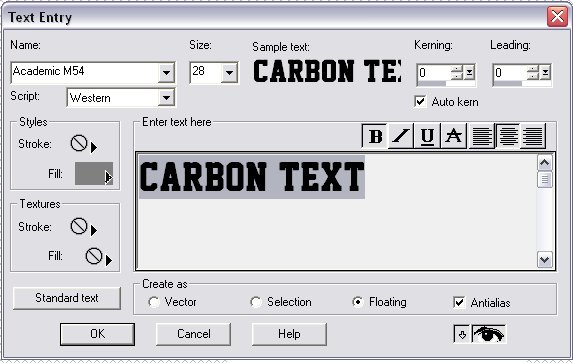 Save selection to Alpha Channel >Selections > Save to Alpha Channel
Next go to Selections > Modify > Contract – Decrease selection by 3
Flood Fill the floating text with the carbon pattern.
Next apply a drop shadow Effects > 3d Effects > Drop Shadow
First Drop Shadow Settings: Offset Vertical 1 Horizontal 2 Opacity 100 Blur 0 Color Black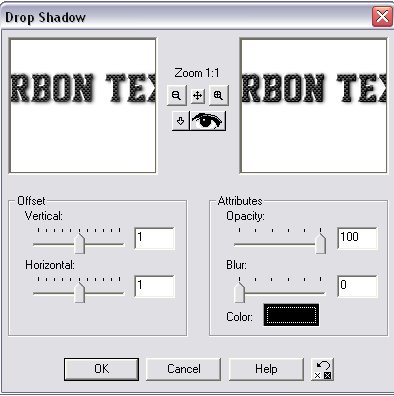 Second Drop Shadow: Offset Vertical -1 Horizontal -2 Opacity 100 Blur 0 Color White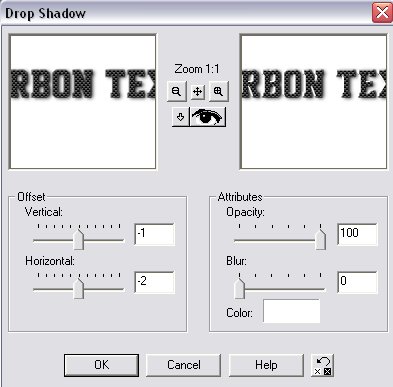 Selections > Load Selection From Alpha Channel
Reapply Drop Shadow Settings: Offset Vertical 1 Horizontal 2 Opacity 100 Blur 0 Color Black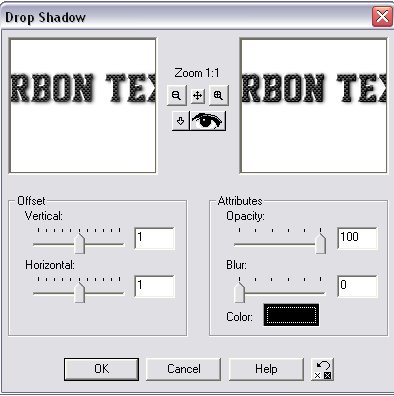 Finished Product